This article was originally written by Dafna Meir, z"l (2012) and updated by Michal Schonbrun for an English translation (2021).
Sometimes, women who are planning a vacation or brides who are planning a wedding want to delay menstruation (known as "chupat nidda"). However, they are not interested in interfering with their natural cycle, including the suppression of ovulation, which occurs with taking combined hormonal birth control pills, a vaginal ring or a hormonal patch.  There is another alternative- taking a progesterone-only pill which causes no side effects or hormonal alterations.  
Before I explain how this hormone works, when it should be taken and why, in what doses and for how long, it is useful to understand this treatment option in the context of the regular cycle.
The second stage of the menstrual cycle
The second part of the menstrual cycle is known as the "luteal phase", which marks the number of days between ovulation up to the onset of bleeding; this time period lasts up to two weeks (typically 10-14 days). During ovulation, the dominant ovarian follicle releases a ripe egg into the fallopian tube; then the follicle transforms into something new called the corpus luteum or "yellow body." The corpus luteum secretes progesterone into the blood, to prepare for possible pregnancy.
Progesterone secreted from the ovary acts by thickening and strengthening the lining of the uterus, embedding it within the uterine wall, as well as causing hermetic closure of the cervix and the formation of infertile secretions, so that additional sperm cells, which are not needed anyway, do not enter the uterus. Basal body temperature rises after ovulation and stays high for about two weeks. This preparation for a potential pregnancy occurs automatically and is not dependent on fertilization. When menstrual bleeding is about to happen, the levels of progesterone drop, causing the uterine lining to break down and shed, exiting the body through the vagina. This is menstrual bleeding.
The second stage of the cycle is known to be more fixed or permanent than the first stage, and yet it can differ from woman to woman. In the same woman, this stage can also vary in the range of 11-16 days on average, in most cycles. Everyone has their own individual pattern. The average is between 12-14 days but can be a bit shorter or longer than this.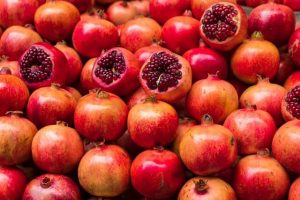 Delayed ovulation
Delayed ovulation is a condition that can occur in women with regular menstrual cycles.
When a woman knows how to identify her ovulation time, and she knows the normal length of her luteal phase, then she is able to correctly identify the time to take the progesterone-only pill. Women who use FAM (Fertility Awareness Method), learn how to identify their fertile secretions and their "window of fertility." They can know in real-time whether their ovulation is about to happen, has already happened, or is being delayed. Most often, women who chart their fertility signs, know that any number of events or changes could contribute to this delay, e.g. positive or negative stress, relationship changes, big life events like getting married, illness, travel, medications, sleep deprivation, and more.
When ovulation is delayed, then the next menstrual bleed will be delayed. Although women do not need hormone tests or ultrasound to determine this time, sometimes a gynecologist will perform an ultrasound and inform the patient that she is about to ovulate. Unfortunately, the doctor will still not be able to tell her how long it will take until her next period begins, as s/he cannot know at the time of the procedure whether the woman's luteal phase will be 10 or 16 days. 
Monitoring natural secretions and temperate change can help the bride-to-be avoid having to take regular or combined estrogen and progesterone medications, which are known to cause various side effects and which suppress ovulation and other processes in the body. 
Now that we have described the benefits of monitoring cycles and the hormonal processes that take place during the cycle, we will discuss the situation in which a woman realizes (a few weeks in advance) that she is likely to bleed near or during her wedding day, and her desire is to push this bleeding off.
Delaying the luteal phase with progesterone-only pills
Taking a synthetic hormone does not have an immediate effect. It needs to be taken for a specified period of time, i.e. 2-3 weeks. The idea behind a progesterone-only pill is that when it is taken at the right time, just after ovulation, it will begin to replace the action of natural progesterone in the body. So if a woman sees a peak secretion on day 15 and her temperature rises on day 17- then she knows to take the pill on day 16 or 17. Typically, a woman cannot know when she is ovulating; she (and her gynecologist) can only estimate and try to predict in advance when the next menstrual bleed will occur. Unfortunately, trying to calculate this time based on previous cycle lengths is often very inaccurate. Taking a progesterone-only pill on (random) day 14 does not mean the medication will work as expected because most women do not have 28-day, clock-work cycles. 
If a woman takes the pills many days after ovulation (based on a calculation), when natural progesterone is already at its peak, this will increase the chances of unwanted spotting and/or bleeding, because the body recognizes the external hormone, while lowering the natural hormone level, and this causes the uterine lining to drip or "leak." 
To delay bleeding and prevent spotting, progesterone should be taken every day immediately after ovulation (between observing a peak secretion and the first temperature rise) up until the time that the user is ready to get her period. Once she stops taking the pills, menstrual bleeding will typically occur within five days.
Progesterone dosing for delaying menstruation
There are a few medications that are commonly prescribed in these cases, the most common of which is PRIMOLUT-NOR; it comes in a fixed-dose. The dose and length of treatment can be discussed with a physician or other practitioner. 
If it is necessary to delay the onset of menstruation for three weeks or more from the time of ovulation, the woman should switch to a higher dose of progesterone, which will better hold or maintain the uterine lining in place. One medication used for this purpose is called PROGYLUTON. This medication is a low-dose combined pill. There are parallel drugs with different names and similar substances, and your physician should be able to prescribe one for you. 
If a woman begins to spot while taking one of these medications, she should consult her physician and find out whether it is necessary to increase the dose or change the type of pill. Some doctors will give a woman instructions in advance regarding what to do in the event of spotting. 
Once a person goes off Primolut-nor, a natural menstrual bleed will occur, followed by the next ovulation, and the period after that. The period and the cycle should be normal because the medication is not expected to alter subsequent cycles. 
Side Effects
There are potential side effects when taking progesterone and synthetic hormones of any kind. It is possible to experience nausea, headaches, changes in appetite, weight gain, leg swelling, weakness, and fatigue. The most annoying side effect with progesterone-only medications are uterine spotting, but the chances of this happening are reduced to a minimum if the medication is taken at the right time. This treatment is not a contraceptive so it does not prevent pregnancy. The written consumer insert should be read before use. 
The information above is not a substitute for face-to-face medical advice. Always seek the guidance of your doctor or other qualified health professional with any questions you may have regarding your health or a medical condition.